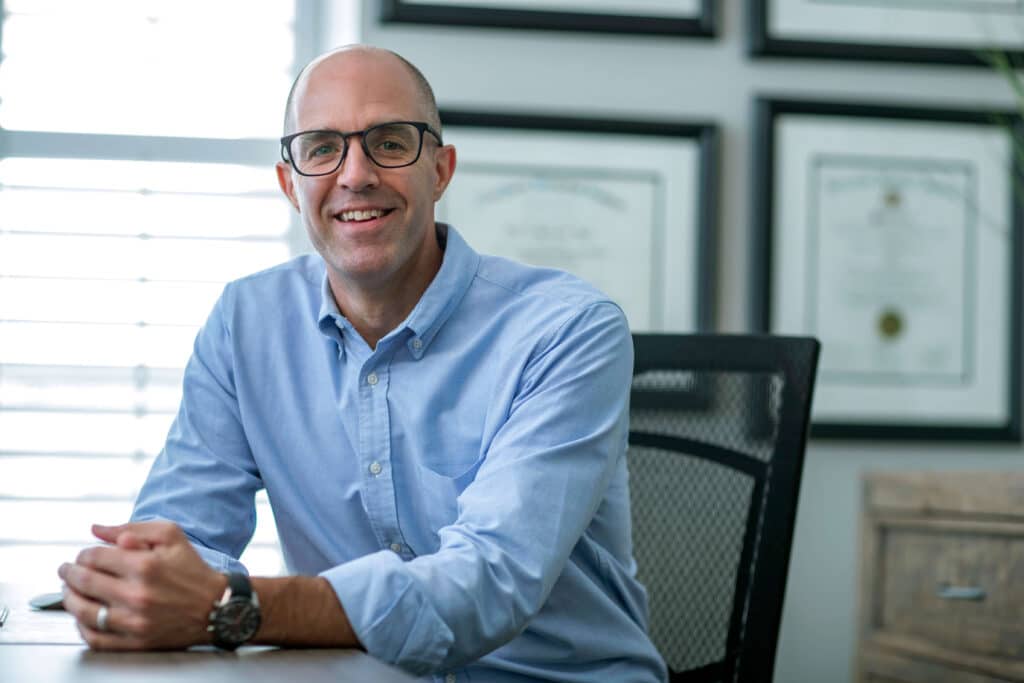 Dr. Kevin Sprouse is board certified in both Sports and Emergency Medicine. He currently serves as Director of Sports Science for EF Pro Cycling and has been the Head of Medicine and a Team Doctor with that organization for more than 14 years.  Dr. Sprouse works with elite and professional athletes across numerous sports and disciplines, including professional cyclists, triathletes, PGA golfers, NFL and MLB players, Olympic track and field athletes, and many more. His unique experience and expertise are sought by high-performing athletes, executives, and health-conscious individuals across the country and around the world.
Dr. Sprouse obtained a degree in Exercise Science at Wake Forest University before attending medical school at the Virginia College of Osteopathic Medicine at Virginia Tech. He then completed his Emergency Medicine residency in New York City, where he was selected Chief Resident. Following residency, he completed a fellowship in Sports Medicine at the Steadman Hawkins Clinic in Greenville, SC. The focus of his academic interests and practice has been the care of the high-performance athlete, as well as how exercise, diet, and recovery effect the health and well-being of all active individuals at any level.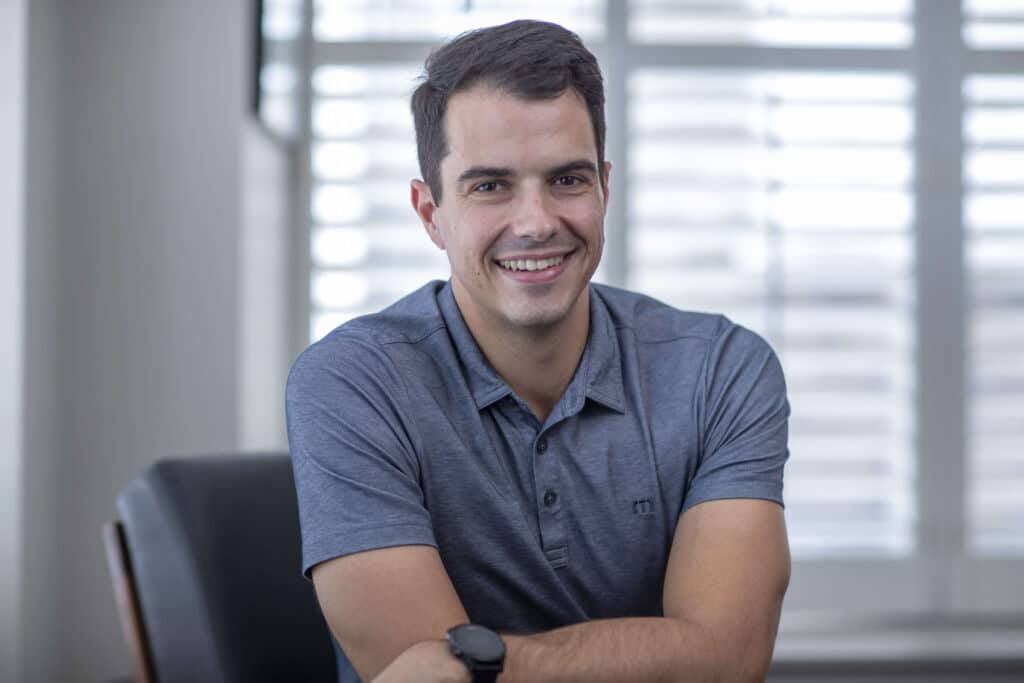 Patrick is a high performance health, nutrition, and strength coach with over eight years of experience in the industry. He is dedicated to building enjoyment and wellbeing for patients while fostering a positive impact on their lives. Patrick's expertise stems from his studies in kinesiology and psychology during college, where he gained valuable experience in sports performance. Currently pursuing a master's degree in Applied Sports Psychology at Adams State University, he aspires to become a mental performance coach to help athletes unlock more of their true potential.
As the Director of Performance at Podium Sports Medicine, Patrick plays a vital role in conducting physiologic testing, providing nutritional advice, and serving as a health and performance coach. With a double major in Kinesiology and Psychology from the University of Tennessee, he brings a strong educational background to his role.
Beyond his professional endeavors, Patrick finds joy riding and racing in gravel and mountain bike events. Embracing a balanced lifestyle, he cherishes spending quality time with friends, family, and his beloved houseplants. Committed to personal development, Patrick eagerly anticipates the future and looks forward to growing as an athlete and practitioner.
Certifications: ACSM CPT, FMS Level 1, FMT Basic & Performance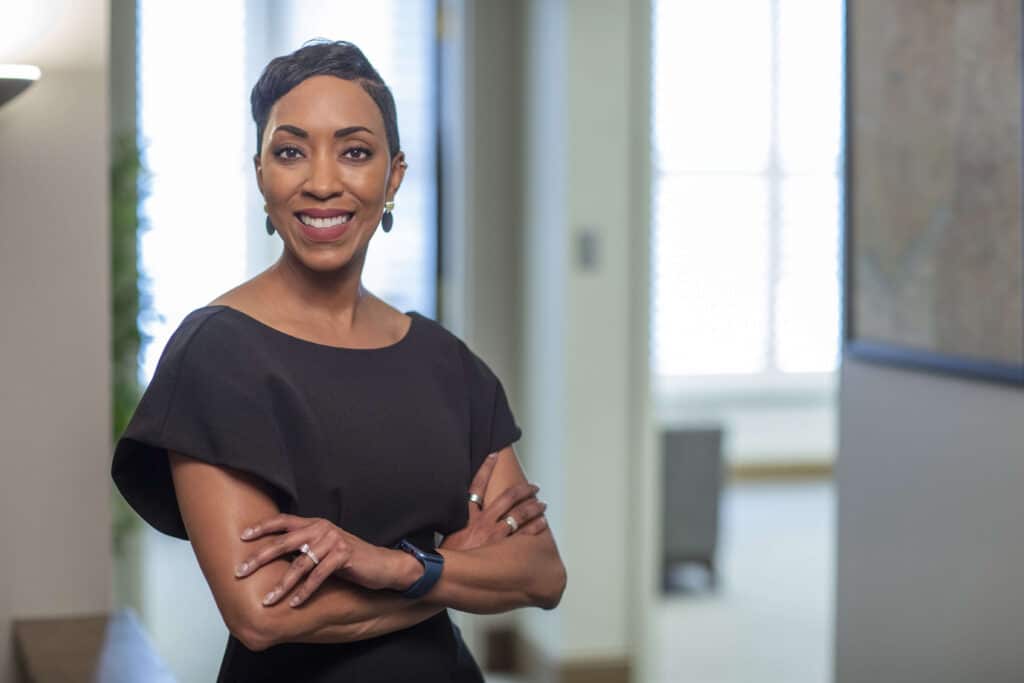 Dereth Lewis serves as the Client Service Manager for Podium Sports Medicine. In this role, she runs the front office for the practice, arranging appointments, lab testing, imaging, and referrals for patients. She truly keeps Podium running! Dereth has been with Podium since 2019.
Dereth graduated from Middle Tennessee State University earning her bachelors degree in Health Administration. She has 23 years of experience working in hospital, speciality, and primary care settings.
Dereth's hobbies include wildlife observation and tending to her gardens. She has found a new joy in hydroponic gardening. She enjoys staying active and being outdoors with her husband and children. With her family she enjoys trying new experiences, traveling, and hiking.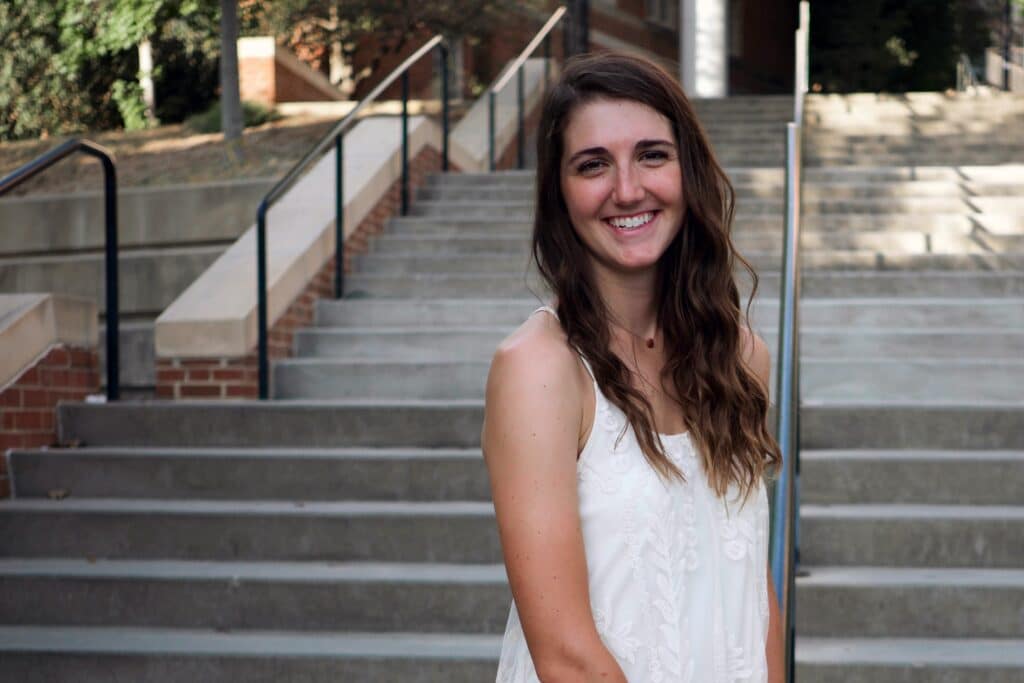 Sierra Sims serves as the Data Analyst for Podium Sports Medicine. Sierra grew up outside of Knoxville, Tennessee in an active and outdoor-centered family with two younger brothers and cats. Her family traveled out west to ride mountain bikes and ski in the summers and winters. She attended the University of Tennessee, Knoxville to study engineering and after three years was drawn to switch to kinesiology to learn about exercise and sport. She stayed at the University of Tennessee for graduate school to work as a graduate teaching associate and complete her master's thesis in exercise physiology. In the Fall of 2022, Sierra successfully defended her thesis titled "The Comparison of Bone Mineral Density in Female Mountain Cyclists, Road Cyclists, and Runners." During college, she raced bikes at the national level, competing in USA Crits, Pro Road Nationals, and Mountain Bike Nationals, and made the USA Cycling Mountain Bike Development team in 2022. She raced in Europe immediately following her master's graduation and started working with Podium after her trip. Sierra is passionate about women's physiology and concussion research, her two cats Burt and Baker, and her community of friends.